Back at it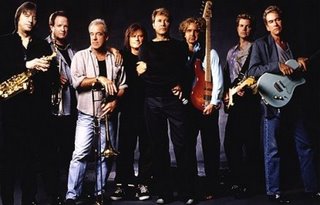 This is not a good time to miss anything in college basketball, and with that in mind, we missed what could have been a good week of blogging.
But I'm back, I'm in good spirits, and if all goes well, the blog should be essentially going full throttle in the days leading up to the MAAC tournament.
I was not in Baltimore, so I didn't see Rider's
come-from-behind win
over Loyola or the scuffle that ensued after the buzzer. The Trentonian's Josh Norris was in greater Washington visiting some friends, so he was scheduled to do the game regardless of where I was.
I'm happy to say, though, that I'm back in New Jersey and ready for a good college hoops weekend, including Fairfield-Rider on Sunday.
As I mentioned last week and have mentioned a few times throughout the year, my mom – a Division III forward-turned-reporter-turned-blogger – has been fighting her third bout with Leukemia for the past couple of months.
Things hadn't been going so well for the past two weeks and they REALLY weren't going well a few days ago. That's why I spent three days in Massachusetts, away from the blog and from work in general.
But I'm happy to report that she's made substantial progress in the past few days (the lyrics don't exactly fit except for the key line in the chorus, but we've adopted
"Feeling Stronger Every Day"
by Chicago is her theme song), and the blog's hiatus, for now, is over.
Apologies for missing the PMI. Had I posted it Thursday, it wouldn't have really even been late, since every team in the MAAC had Sunday through Wednesday off. But I didn't get around to doing it, the weekend has essentially already begun, and I think it'd be best to just skip it and do a final regular season edition on Tuesday.
As for tonight, I'd love to find a bar with ESPNU and watch Siena-Niagara. Can't do that cuz I've got desk duty, but for those who are able to watch, it should be one last regular-season treat before everyone gets into tournament mode.
Both teams were REALLY impressive in their BracketBuster wins, though I thought Niagara's defense stood out more than any other aspect of any of the games. Both have reason to be confident. Both, regardless of what happens tonight, will be favored to go to the MAAC tournament title game.
But for the Purple Eagles to really feel like they can hang with the Saints in Albany, they'll need a good showing tonight. I don't think they need a win to prove that to themselves, and I think they're a virtual NIT lock no matter what happens, so they don't need a W on that front either.
But the Eagles turned in a lackluster performance when the teams met in Albany, and if they're on Siena's level, they'll show up tonight in a big way.
…
Good job by the Siena fans who responded to the question I posed in my last post about the venom some folks have for Rider. I don't have to look it up to know that the 23 comments is the most we've had on a single post. Hopefully we can generate some good discussion in the next couple of weeks and break that record.
…
Had a chance, while I was home in Massachusetts, to watch a little college hoops on TV – something I don't get to do nearly as much as I'd like to because of the night desk schedule.
My dad is a long-time UConn fan who had been impressed with the Huskies in my aspects but worried sick about their lack of perimeter shooting.
A.J. Price's performance
Wednesday against Marquette made him feel a bit better. … Speaking of UConn and Marquette, and everyone else in the Big East: recession or no recession, scalpers are going to make a pretty penny outside the Garden for the Big East tournament. It's next to impossible to argue this won't be the deepest field ever at a conference tournament.
…
Staying in the Big East: I spent a few hours a day driving in New England over the past few days and listening to
WEEI
, Boston's sports talk station. Folks in New England aren't usually too big into hoops outside of Connecticut, but there was plenty of talk about
PC's upset win over Pitt
. Even with all the other Big East success stories, you could make a good case for
Keno Davis
for conference coach of the year.
…
Tim Pernetti
will inherit plenty of good things and plenty of bad things as the new athletic director at Rutgers. One of the bad things will be the dreadful men's basketball team, which dropped to 1-14 in the Big East with Wednesday's loss at Notre Dame.
…
Joe O'Gorman looks ahead to Princeton's
weekend
and chats with the Tigers'
Dan Mavraides
in today's paper.
…
I'm still trying to figure out how Ulysis S. Grant, ranked the 33rd best president by
this survey
in 2000, jumped 10 spots to 23rd in the rankings released two weeks ago on Presidents' Day.
Anyone got anything for me on that one?