Happy Presidents' Day!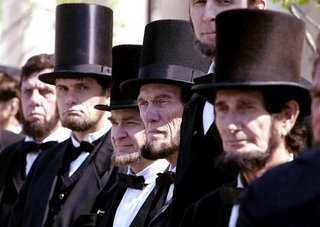 Had basketball been invented in or before the lifetimes of George Washington or Abraham Lincoln, the two men for whom this day is dedicated would certainly be intrigued by tonight's three-game slate.
None of tonight's games –
Siena
at Iona,
Canisius
at Loyola or
Marist
at Saint Peter's – is a real headline-grabber, but the beauty of February basketball is that almost every game means something in terms of postseason seeding.
If
Siena
is going to lose another game – with due respect to
Canisius
, which has been sporadically competitive – it's either going to be tonight in New Rochelle or Feb. 27 at Niagara. I
wouldn
't bet on the Gaels pulling off the upset, but it's possible, and it would put Iona back in the category of teams peeking late in the season after that debacle two games ago at Manhattan.
If we can agree that there's simply no way
Siena
is going to lose at
Canisius
, the Saints can all but clinch the regular season title with a win tonight.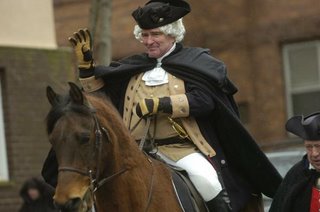 Here's why: If
Siena
loses, then loses again at Niagara and if Niagara wins out, the Saints and Eagles will finish with identical records and split the head-to-head
matchup
. That would make the tiebreaker their respective records against the first available team in the standings that can serve as a tiebreaker. IF the above scenario plays out,
Siena
and Niagara will finish with identical records against every possible third place team except for Rider. That means Niagara having two wins against Rider and
Siena
having only one would be the deciding factor.
I know. That scenario
isn
't exactly likely. But it
isn
't totally insane either, which means
Siena
can make things a whole lot easier by taking care of business tonight.
Another storyline George and Honest Abe would be following is this: Loyola and Saint Peter's both have a realistic shot at avoiding the play-in round. Iona, meanwhile, leads Loyola by only one game for sixth place, and has to worry about slipping into play-in territory as well.
That means all three games will have some impact, one way or another, on tournament seeding.
Also of note:
Iona's Scott
Machado
won his fifth
MAAC
Rookie of the Week award today, pulling him into a tie with Rider's
Novar
Gadson
for most ROW honors.
Gadson
had an ugly performance yesterday at Manhattan in which he scored five points on 1-for-11 shooting. I'd say since more of
Gadson
's big games have come during conference play, he's the
frontrunner
right now. But the race is close enough that some big performances by
Machado
down the stretch could make him the Rookie of the Year.
And Ryan
Rossiter
was named Player of the Week after yet another Battier-
esque
weekend in which he put up the following numbers: 14 points on 4-for-4 shooting and 18 rebounds against Loyola, then eight points, eight boards and eight blocks in just 22 minutes against Manhattan.
There is no official
MAAC
Most Improved Player award, but if there was, it would be
Rossiter
in a landslide.
...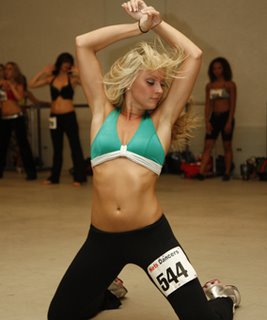 I'm not aware of any George Washington
descendants
on any basketball or dance teams, so the hero of the
Battle of Trenton
will have to simply root for the George Washington U team, which has fallen on hard times and provoked a
fan uprising against Karl Hobbs
.