Questionable questions, followed by good basketball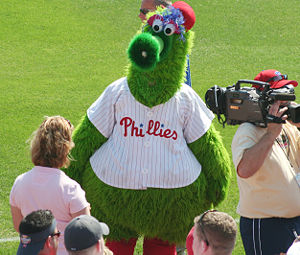 Usually, the Big East coaches' teleconference is somewhat interesting, somewhat informative, but generally uneventful. Reporters take part in the call either to get opposing' coaches takes on players they're writing about or, in my case, to write a weekly conference notebook. 
Yesterday's call, however, was quite different. I wasn't keeping score, but the
Chicago Tribune
counted six times that pranksters got through on the line and asked vulgar and almost unthinkably immature questions to coaches. 
The Kid Chris program on WYSP-FM in Philadelphia is reportedly taking credit for making the calls. 
After a while, Big East associate commissioner John Paquette started personally screening the calls -- usually an operator lets callers through and Paquette simply moderates the teleconference -- and didn't let any callers through unless he knew the reporter who was next on the line.  A couple of times, Paquette rejected several questioners in a row, many of whom claimed to be from newspapers in far-away places like Kansas, where reporters seldom write about the Big East. 
My take on the pranksters? Two things: 1) I agree with UConn coach Jim Calhoun, who suggested the praksters "get a life." And 2) Are the people in Philadelphia so down on the Sixers, Flyers, Phillies and Eagles that
this
their idea of sports talk radio? (I know the program isn't sports-oriented, but the prank is)
Can't they at least celebrate the Philly Phanatic being recently named the greatest mascot of all time by Forbes magazine? The fact that St. Joe's just beat UMass for the second time? That Phillies' pitchers and catchers will be reporting to Clearwater in a few weeks? I mean, something has to make for better discussion than asking coaches if they have inappropriate sexual contact with their players, doesn't it? 
Anyway, in matters of actual basketball: Here's a link to the story from my Big East notes page, which is about Rutgers finally
getting its first Big East
win by upsetting Villanova. 
And I finished off my day by watching another pretty impressive win by Rider, which beat Manhattan 93-80 for its sixth straight win. Loyola beat Siena and Marist came back to edge out Iona, leaving the Broncs, Saints and Red Foxes in a three-way tie for first place in the MAAC. 
This conference race is shaping up to be really exciting, with up to five teams that right now appear to have a pretty realistic chance to win the conference (the three teams tied for first, along with Niagara and Loyola). 
In
last night's game
, Lamar Johnson caught fire off the bench, hitting a career-high seven 3-pointers to lift Rider. Tommy Dempsey said after the game that when the Broncs get good production from their bench -- which they did in a big way yesterday -- they're going to be pretty tough to beat. When you combine Johnson's spark off the bench with the play of the Thompson brothers, Harris Mansell, Mike Ringgold and the freshman point guard duo of Justin Robinson and Matt Griffin, that's a pretty formidable group. With that in mind, it's pretty hard not to agree with Dempsey on that one. 
Another
interesting note
about last night's game was that Detroit Pistons president of basketball operations Joe Dumars and Phoenix Suns assistant general manager Vinny Del Negro (the pride of Springfield, Mass.) were in attendance, along with four other NBA scouts, to watch Jason Thompson. 
Good job by the desk guys getting all three college hoops stories from today's paper online.
And if you haven't already done so, be sure to enter the TCHB Super Bowl pick em contest by e-mailing your predicted winner and score to rutgersfootballblog@gmail.com. Anyone who wins will get a free t-shirt of his/her favorite college basketball team courtesy of the TCHB.