Merry Christmas; PMI Week 2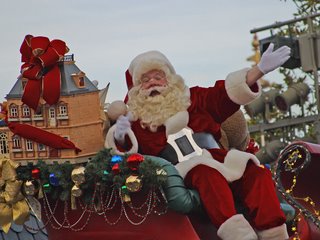 The drive from
Binghamton
to South Hadley, Mass. may be the most circuitous I've ever made. Instead of simply driving in a straight line to the east, I had to trek all the way
NORTHeast
on I-88 past Albany, then turn and go
SOUTHeast
down to South Hadley. I couldn't help but think, if the President-elect is going to launch a
massive infrastructure project
, maybe he could hire some people to build a new highway that would make that drive a bit easier.
But after four hours on the road, I made it home, just in time to join my family on its annual pilgrimage to
Yankee Candle
and save some time for the blog, on which we'll belatedly reveal Week 2 of the Press
MAAC
Index.
I watched last night as Rider came
completely undone
in the second half and lost a game its coaches probably penciled in as a likely W before the season began. Making matters more embarrassing was that the loss was the lone blemish on an otherwise stellar night for the
MAAC
.
Elsewhere in the league, Niagara continued to roll with an easy win over a
St. Bonaventure
team that came in with a 4-1 record at home;
Siena
took care of a Buffalo team that earlier this month took No. 2
UConn
down to the wire; Iona upset
Hofstra
on the road;
Marist
won at Delaware; and Saint Peter's managed to hold off
Farliegh
Dickinson.
In the one change in this week's rankings, Manhattan -- which went 2-0 during the past week and beat the aforementioned
Bearcats
in
Binghamton
-- jumped Rider into the No. 4 spot. I know Rider won when the teams met earlier this month in
Lawrenceville
, but if you put the two teams on a neutral site tomorrow, I'd have my money on the
Jaspers
.
Rider has been unimpressive enough lately that I don't think it would be absurd to have dropped the Broncs below Iona and into the No. 6 slot, especially since Iona's 0-2
MAAC
record is incredibly misleading (both games came on the road, on last-second shots). But I'm keeping Rider in the top half largely because I think the Broncs will be much better when (if?) Harris
Mansell's
elbow comes back to full strength and Justin Robinson and Jermaine Jackson, both of whom had arthroscopic knee surgery in November, get up to full speed.
So the
PMI
for Week 2 goes as follows:
1.
Siena
(6-4, 2-0, 49
RPI
)
2. Niagara (9-2, 1-0, 54)
3.
Fairfield
(8-3, 2-0, 113)
4. Manhattan (7-3, 1-1, 171)
5. Rider (6-4, 1-0, 177)
6. Iona (5-7, 0-2, 173)
7.
Marist
(4-8, 1-0, 210)
8. St. Peter's (4-7, 1-1, 289)
9. Loyola (4-7, 0-2, 237)
10.
Canisius
(4-7, 0-2, 152)
...
Now, a few other things to get to:
* Elise Young is
done
. The ex-Stags walk-on/Boston Beauty was eliminated from A Double Shot at Love last night for allegedly being too quiet.
I haven't watched the episode yet because I was at the Rider-
Binghamton
game, but I was afraid the lack of talking/flirting/showing off would be Elise's downfall. In the first two episodes, she was rarely on camera, and one had to figure that's because the producers didn't think she wasn't doing anything particularly entertaining.
Oh well. She had a good run, making it though two elimination rounds before getting the ax, she's famous now, and she helped add another
dimension
to the blog while she was on the show.
* A reader left me a comment a few days ago pointing out that Rider doesn't include Tommy Dempsey's 8-20 season as the interim head coach in his coaching record, and that Rider officials have a habit of
listing
the date as the attendance for games during semester break when few or no students are in attendance. (As the reader points out, the announced attendance for the game on Nov. 29 against Cal State
Northrdige
, which came during Thanksgiving break, was 1,129.
I brought those concerns/questions to Rider sports information director Bud
Focht
, and here were his answers:
On Dempsey's coaching record, the school's claim is that in 2005-06, Dempsey was merely coaching Don
Harnum's
team while
Harnum
was filling the
AD's
job on what was expected to be a temporary basis. Therefore, Dempsey shouldn't be saddled with those 20 losses. However, the NCAA DOES include those games as part of his record, regardless of what the school puts in its media guides and game notes.
As for the attendance, it's obviously not a coincidence that the date is often used as the official number.
Focht
said the reason they don't have a concrete number for those games is that students get in for free, and when it's a non-sellout, they simply estimate how many students are in attendance.
Obviously, they're not really making much of an attempt to estimate. They're just picking a number and listing it as the attendance, and the date is a convenient number to pick.
My take on the situation is this: The school has a right to cherry pick when it's putting stats in its media guide. When was the last time you picked up a media guide or any other kind of informative publication put out by a school or team that was filled with evidence of how bad the team was the previous year? For instance, how many times do schools send out releases containing all of the statistical categories in which it finished dead last in its conference the previous year? Never, because they only want you to see the numbers that make them look good.
The record thing might be taking it a little bit further than that, but it's the same general concept, and if Dempsey had gone 20-8 that year, as the reader points out, it certainly would be included in his record.
Having said all that, I really don't think it matters. It isn't like they're trying to change the scores of games or say that they finished first in the conference when they really finished seventh.
As for the attendance, it's a similar situation. If they really wanted to, they could make a better attempt to cover up the fact that they're just making it up, but apparently they're not concerned with covering it up because they don't think it's a big deal. They know people realize it's just the date, and they do it anyway.
Is it a little bit dishonest? Yeah, but schools make up attendance figures all the time. Some just make a better attempt to hide it.
With that, I've got to round of some presents and head off to my dad's house for a nice, big Christmas Eve feast.
Thanks for reading, and have a Merry Christmas, a Happy Hanukkah (it's the fifth night, for those of you scoring at home) a Happy
Festivus
(for the
restivus
) and a great night regardless of what, if anything, you're celebrating.