Dempsey: 'If we have a sense of entitlement, we're not going to be very good.'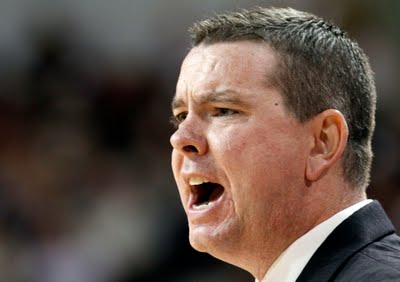 Tommy Dempsey on his team's mindset heading into Saturday's game against Iona:
I think more than anything, there's been a commitment form everybody to play better, to play harder, to learn our offense harder to be better on defense, to be better on the glass. When you struggle, you can go one of two ways. You can sink into it and become a bad team, or you can do something about it. I have a group that's pulling together and said we're not going to let this season get away from us.
We had a really good eight practices, and we still went out at Loyola and got beat, and that was unfortunate because I thought we were ready to win that day, but you can't focus on wins and losses right now, because we haven't really found our stride yet. I wish I wasn't saying that this far into the season, but a lot of games are still in front of us.
It's more guys are starting to understand that we have a little bit more of a burden on our back, too. I think teams seem to be up for every game. We're taking people's best shots at times, and we better be ready to go every night. When you become a better program and in the preseason (polls) it seemed like people were just talking about three teams. A lot of other teams in the league felt slighted and have looked hungrier than us. There are some hungry teams in this league. They certainly think they're better than us. ... I think this team still plays with that underdog mentality, that "people don't respect us" mentality. If we have a sense of entitlement, we're not going to be very good."
***
Jermaine Jackson will return to the lineup today after missing the last two games with an ankle injury. With Carl Johnson (cracked rib) also active, it will be the first time since November the Broncs will dress every eligible player.