Cheers and Boos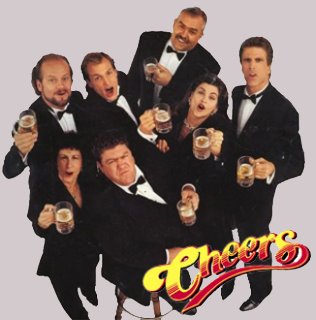 In light of the wackiest night of the year having taken place last night in the MAAC, The Press is borrowing a feature from The Mirror and sending out cheers to those who came up big (there were many) and boos to those who came up small.
The most
incredible event
yesterday took place on the Hudson River, but the most incredible game took place just east of the river and about 85 miles north of that spot. Because I'm doling out cheers to both teams who played in it – and because I can't bring myself to boo often-booed Saint Peter's – this rendition is more cheerful than most. We'll start in Poughkeepsie with…
Cheers to Siena.
Somehow, some way, after a 15-point second-half deficit, the Saints are off to their best MAAC start in 19 years as a conference member. Nearly half-way through the league schedule, they've done everything you could have asked them to do, including beating a dangerous Marist team in an environment that's rough even with students on semester break. And if there was any doubt before, there are a lot of mid-major coaches throughout the country who would love to be able to bring Kyle Downey off their bench.
Cheers to Marist.
This was supposed to be the worst team in the league? If coach of the year voting were held next week, I'd do some serious campaigning for Chuck Martin, no matter what transpired in the second half and overtime last night. Let's be clear: the momentum and confidence the Red Foxes will surely get from taking the Saints down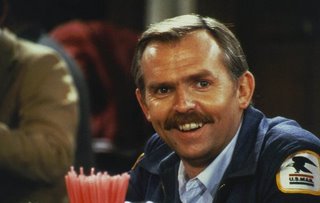 to the wire is nowhere near what they would have gotten from a victory (talk about a potential springboard). But these guys lost six seniors and a MAAC co-rookie of the year last year, and now, no one wants to play them.
Cheers to Canisius.
Four-game losing streak? Gone. Eleven-game losing streak against Rider? Gone. Notion that they don't belong on the same court with most top-tier MAAC teams? Gone. And memories of that 102-51 embarrassment in Lawrenceville? Probably gone too after the Golden Griffs flat-out crushed Rider at the Koessler Center. And they did it without leading rebounder Chris Gadley, who missed his fourth straight game with back spasms.
Cheers to Iona.
As Kevin Willard put it to Bob DiCesare of the
Buffalo News
: "I think Niagara's obviously one of the top one or two teams in the conference and to come on the road and get a big road victory is huge. We lost our last three conference games by four points total. So to finally pull one out against a very good basketball team is as good as it gets for us."
Cheers to Greg Nero.
Last year, the one-time wunderkind wouldn't have gone for 20 and 13 at Saint Peter's. And if Nero hadn't gone for 20 and 13 last night, the Stags – who got nothing from Anthony Johnson – would have lost a game they needed to win. And an honorable mention to Jon Han, who helped lead his team to a win with a broken nose and provoked this thought: Over the past five or six years (including the four when I was a student) the Stags have had some pretty talented players. Among those with all-conference talent, how many matched Han's intensity and work ethic?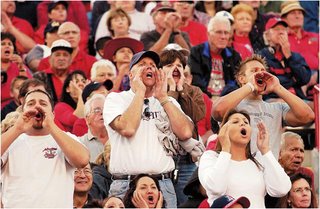 But …
Boos to Rider.
The glass-half-full way to look at last night's drubbing from the Broncs' standpoint is this: league road games are hard, no matter where they are or who they're against. And over the course of an 18-game conference schedule, most good teams – Fairfield got blown out at the Koessler Center last year -- are going to turn in a few duds. The glass-half-empty approach: with games upcoming at Niagara and Fairfield, they'll need to play well in order to avoid a three-game losing streak that would put them back at .500 in the MAAC. And .500 after eight games is no place to be if you want to contend for a regular season title.
Boos to Niagara.
Back to the Buffalo News, where Joe Mihalich's comments are as much on the mark as Kevin Willard's: "We got off to a good start here and people think that we've separated ourselves — maybe we even think that — that we've separated from the rest [of the conference]. We haven't. It's Siena and everybody else." … A loss to Rider would make it three straight in the MAAC, making tomorrow night's game at the Gallagher Center one both teams badly need to win.
….
A few other things to mention:
Seems like there's a lot of support out there among fans for having the MAAC tournament at Mohegan Sun. It also seems that there's a pretty big divide when it comes to holding it in Albany: Siena fans are overwhelmingly for it and everyone else's fans are overwhelmingly against it.
So here's something else to discuss: I'm told that the folks at Fairfield feel strongly that Bridgeport would give fans from around the league a great opportunity to watch their teams play and that, with say, a Fairfield-Iona final, the potential for high attendance figures at Harbor Yard is there.
As I mentioned the other day, there's a lot of support around the league for Mohegan Sun, but the bid process won't even take place until this spring, so there's still time for Albany, Bridgeport, or whoever else might be in the mix, to land the tournament. What does everyone think about Bridgeport?
…
As a reporter, I usually try to stay neutral in elections. But I'm taking this opportunity to offer a shameless plug for my mom's
blog
on fighting leukemia (Running for my Life), which is in the lead for best literary blog honors from
medgadget.com.
(She's also in the running for best patient blog, but needs a miracle to pull that out. Think
John Orman's
shots at winning a Senate seat in 2006). My mom, a reporter at The Republican in Springfield Mass. and a better blogger than I'll ever be, is a trooper. She's awaiting a third bone marrow transplant, and she's blogging away while doing so and working on a book about the whole ordeal. So go to the site and
vote
for her. Voting ends at midnight tonight.
With that, I have to get going. That pesky old real job of mine is calling.