Rick Stansbury on Rider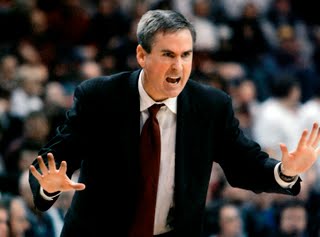 I talked to Rick Stansbury earlier today, and the Mississippi State coach had plenty of praise for Rider.
The next time a coach says of an opponent, "oh yeah, we'll beat them by 40" will be the first, but I got the sense Stansbury thought it was at least POSSIBLE his team could lose tomorrow night when the teams open their seasons in Starkville.
"They're very good," Stansbury said. "No. 1, the league they're in, people who follow basketball know that Siena and Niagara are consistently good, and Rider's right there with them."
"We know we have to play a very good Rider team," he continued. "They're very good, and there's some pieces we don't have from last year. We'll have to play exceptionally well to win the game. ... The first time you overlook someone, you're going to be in a lull and someone's going to beat you."